About Dressed Walls
About Dressed Walls
Dressed Walls originated from a passion for unique vintage and antique clothing and many years of experience and expertise in the field of exclusive wall coverings. This combination led to the introduction of "dressed walls".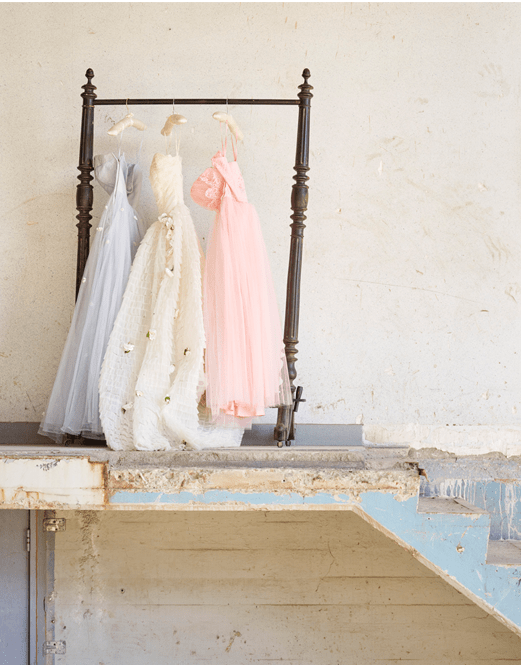 Exclusive clothing
The antique and vintage clothing is carefully selected by an expert and flown in from all over the world. Dressed Walls is always looking for the real pearls; from wedding dresses from the Romantic period to theater and ballet costumes from 1850. The true connoisseur immediately recognizes the quality.
We also offer the possibility to realize a dressed wall on assignment. You not only get a dressed wall that no one else has, but also the item of clothing itself. It doesn't get more exclusive…
Unique Locations
The great clothing deserves a fantastic background against which it is photographed. The contrast between the delicate clothing and the rough, industrial and weathered walls creates an unparalleled appearance.
We photographed part of the collection in an old vacant church, where you can still see the traces of the pews. Another part of the Dressed Walls collection has been realized in Amusement Park Rotterdam.