How a dressed wall is made
A view behind the scenes
How is a dressed wall created? That is teamwork! The vintage specialist (also a stylist during the photo shoots), the creator and the photographers work closely together and create the most beautiful image on the spot.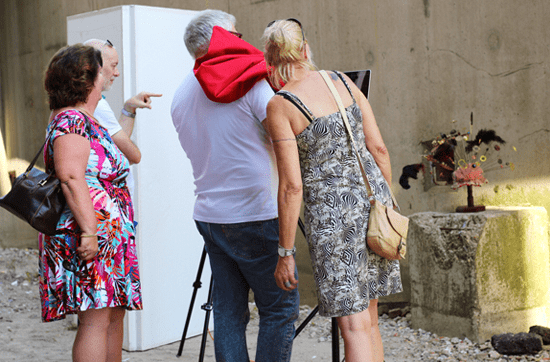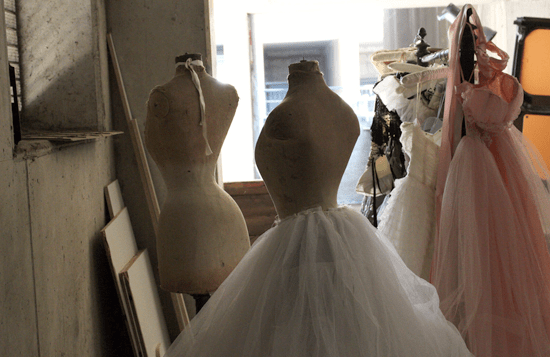 It starts with scouting a suitable location. Once it is found, everyone gathers there on the day of the shoot. There is a large number of antique and vintage items of clothing and accessories. Based on the light, the details of the location and the practical possibilities, a selection is made of the clothing that will be photographed.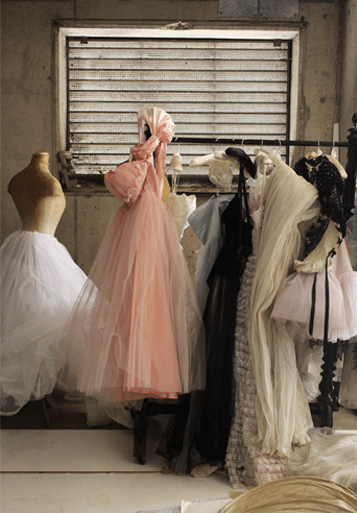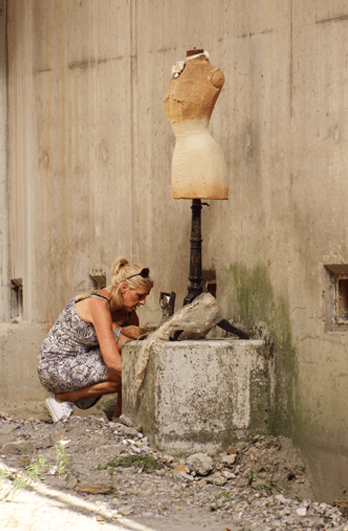 The perfect picture
Just wait until the sun falls on the hat pins, drape the dresses in such a way that they form a beautiful contrast with the rough background, making the best match between clothing, accessories and surroundings. Everything comes together for the perfect picture.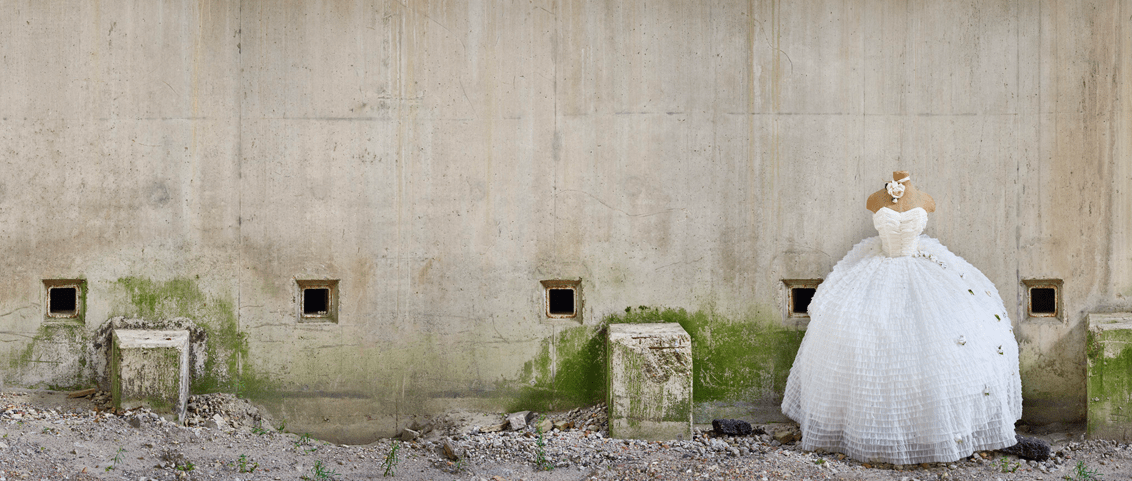 The best partners
To achieve high-quality dressed walls, we work together with the best photographers and image editors. Their experience and expertise contribute to the excellent end result.
Moreover, the wallcovering is produced with the best materials, by a very renowned international manufacturer of wallcovering.